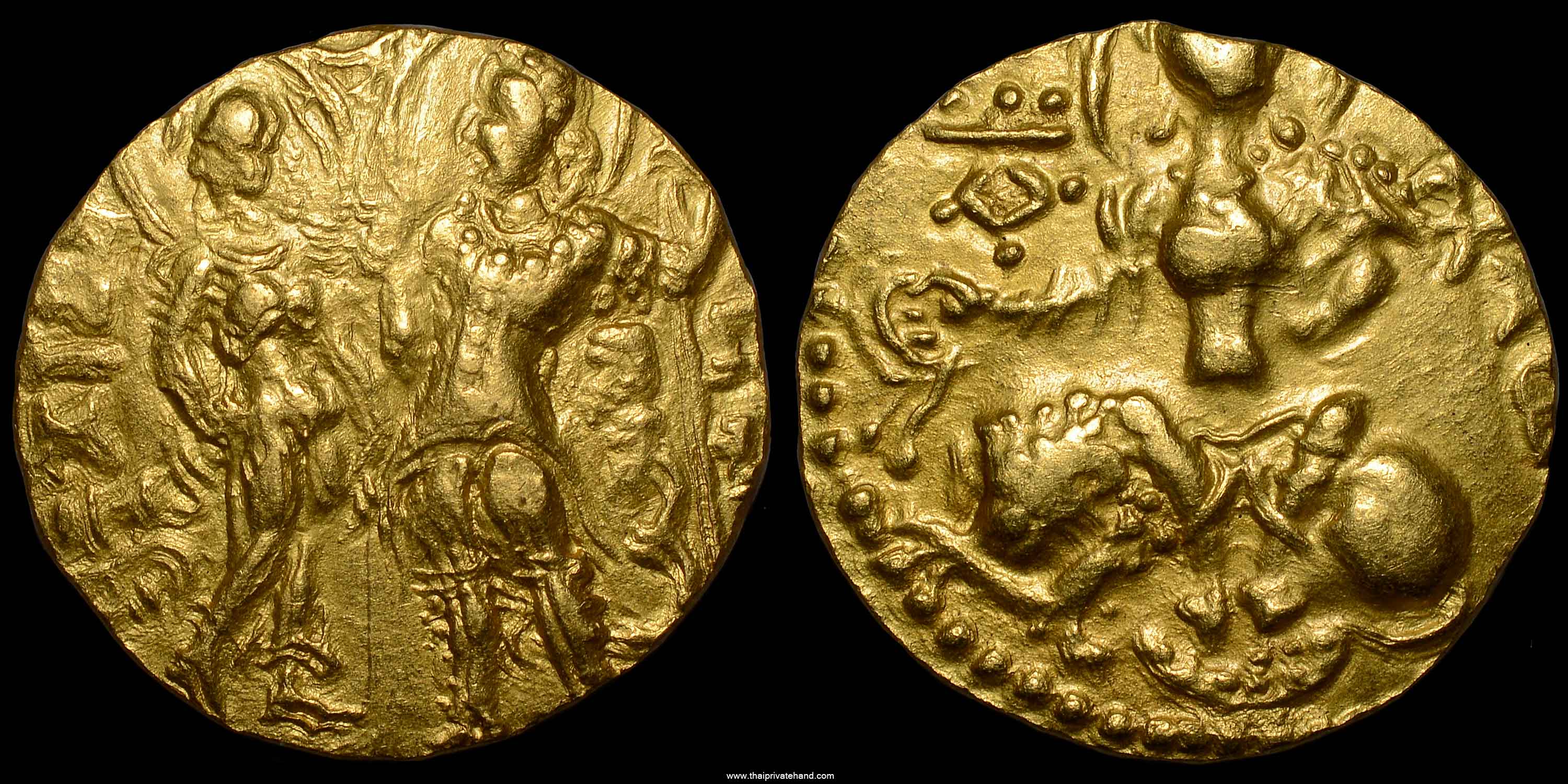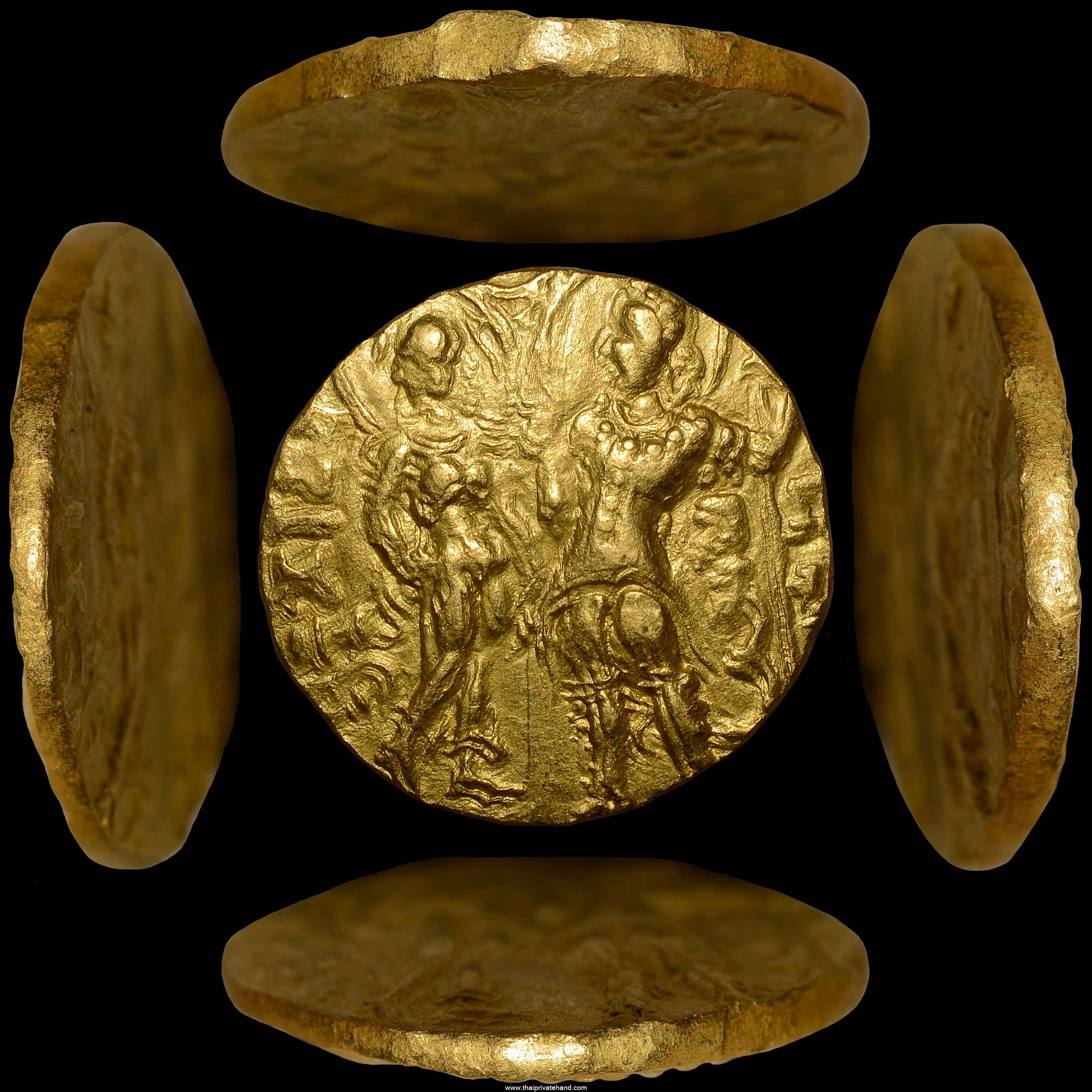 GUPT-02 Click on image for enlargement.




Indian Coins, Gupta. Chandragupta I, 319-335 AD, or Samudragupta ?, 335-375 AD. Gold Dinar (7.92 grams; 20.6 mm.), die-axis 12 o'clock. King-Queen type.

Obverse: SRIKURARADEVI in Gupta-Bramhi script, queen Kumara on left of Queen. CHANDRA under Kings arm and GUPTA in Gupta-Bramhi script. King Chandragupta I, with halo around head, standing facing, head left, wearing cap, decorated coat and trousers, ear rings and armlets. Hold a crescent topped standard in left hand and offers an object (possibly a ring) to queen Kumaradevi with his right hand. Queen Kumaradevi with halo around her head standing facing, head right, wear a long loose robe, a necklace, ear rings and headdress. Crescent between King and Queen heads.

Reverse: LICHCHAVIYAH in Gupta-Bramhi script, the Lichavis. Goddess Lakshmi with halo around head, seated facing on a lion sleeping, head left. Wearing a loose robe, right arm outstretched, holding a fillet, with a cornucopiae and ribbons resting on left arm, her feet on a mat, a royal symbol (tamgha) in left field. Surrounded by a border of dots.





The coin is die-identical with the specimen in the collection of the National Museum, New Delhi, India. (51.50/1).

They are many variations in design, this rare type is genuine gold coin of the Imperial mints, solid gold not a filled metal electrotypes / reproductions.