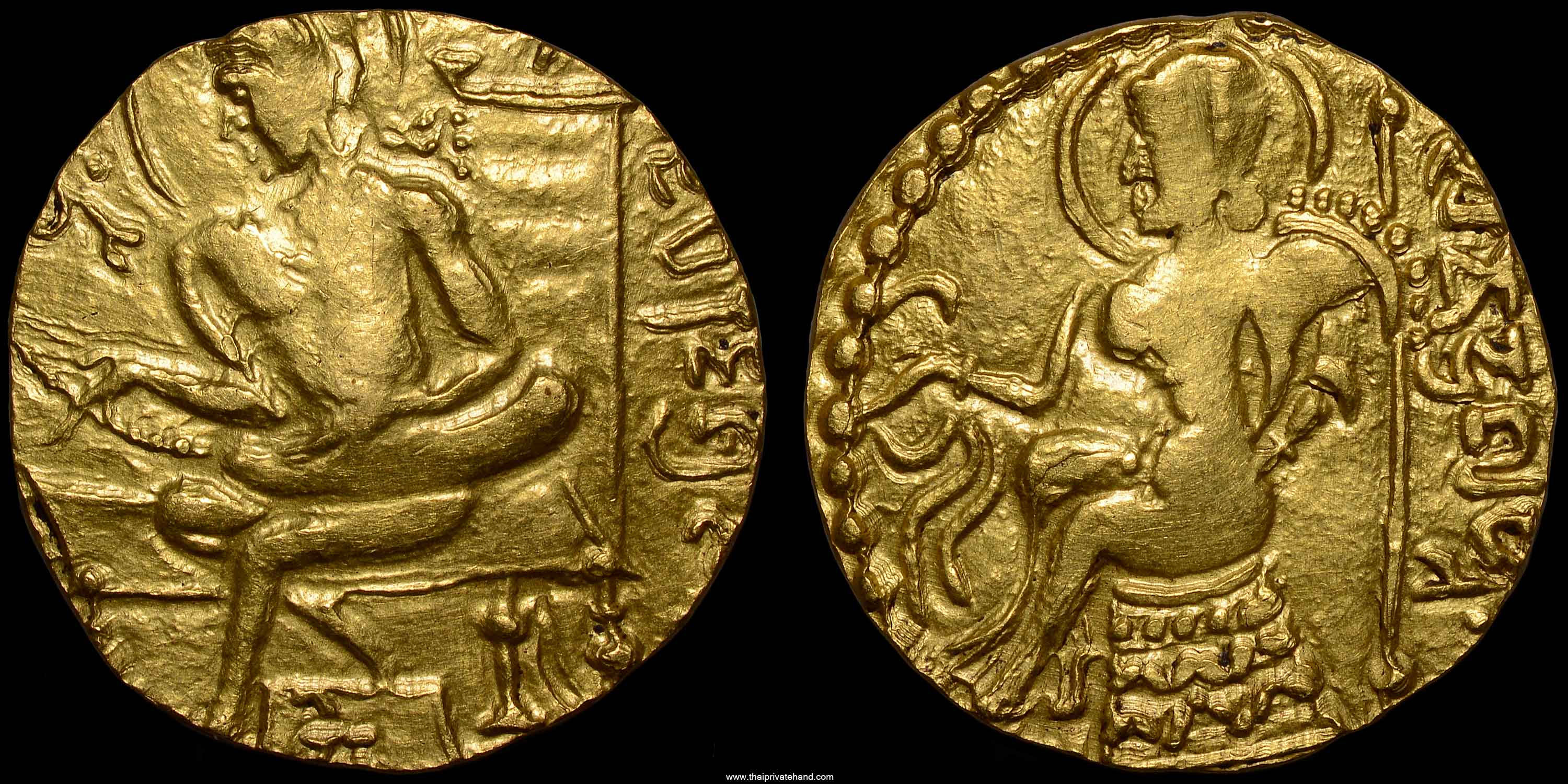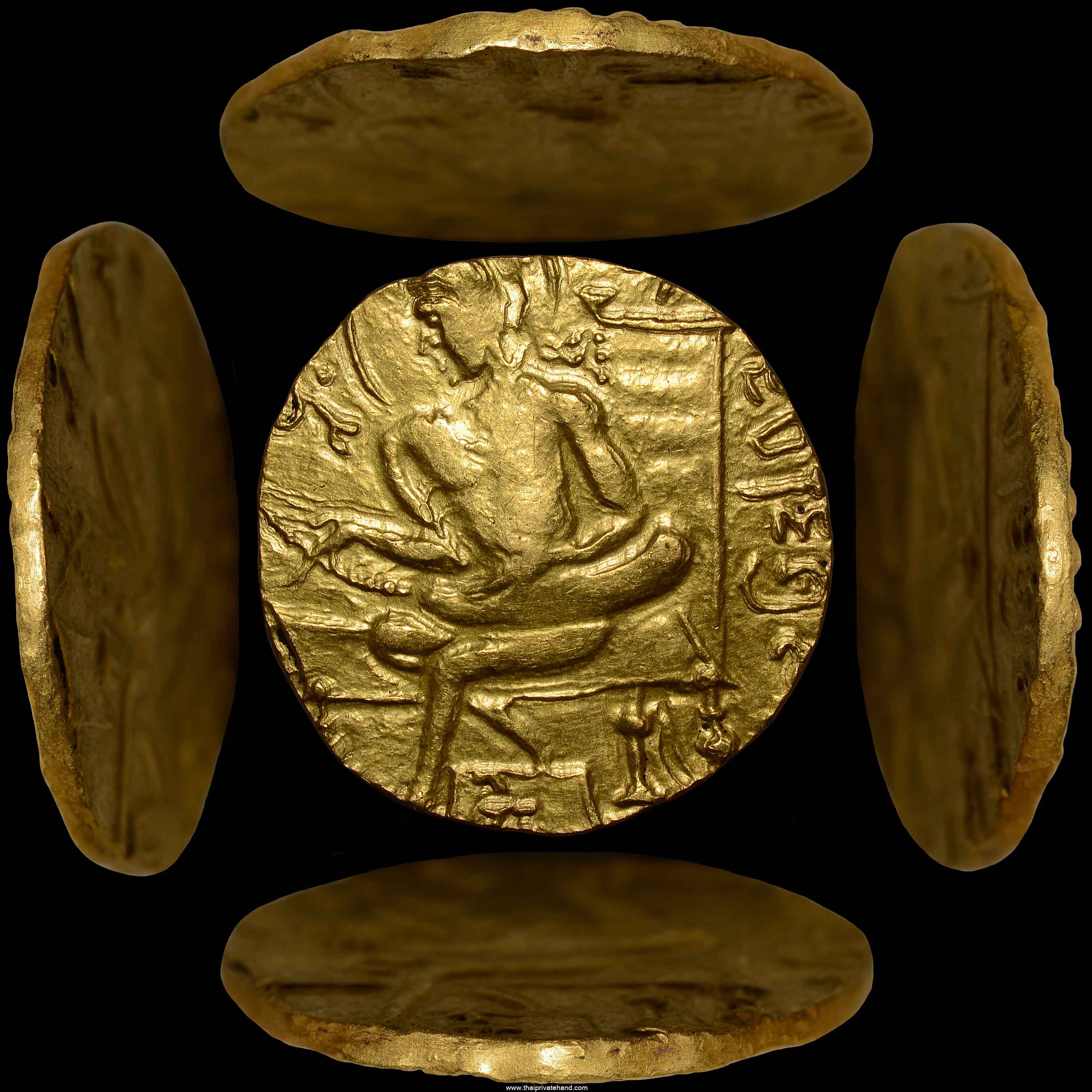 GUPT-05 Click on image for enlargement.




Indian Coins, Gupta. Samudragupta , 335-375 AD, Gold Dinar (7.83 grams; 20.07 mm.), die-axis 1 o'clock. Lyrist type.

Obverse: Part of legend around MAHARAJA DHIRAJA SRI SAMUDRAGUPTAH in Gupta-Bramhi script, Samudragpta overlord of Kings. King with halo around head, seated on a high-backed couch with lathe carved legs, facing left, wearing a waistcloth, ear rings, and necklace. Right foot tucked behind left, playing lyre (veena), Below couch is a pedestal/foot stool with SI in Gupta-Bramhi script.

Reverse: SAMUDRAGUPTAH in Gupta-Bramhi script. Goddess Lakshmi with halo seated facing left on a wicker stool wearing a long robe, jewellery and a cap. Right hand outstreiched, holding a fillet, left hand holds a cornucopiae. Surrounded with a border of dots. Struck on wide flan, minor deposits.

The single character Si is probably short for Siddham a term meaning "success" frequently employed at start of religion donations to indicate the completion of work.





The coin is die-identical with the specimen in the collection of the British Museum, London, England. (AN1221171001).

They are many variations in design, this rare type is genuine gold coin of the Imperial mints, solid gold not a filled metal electrotypes / reproductions.