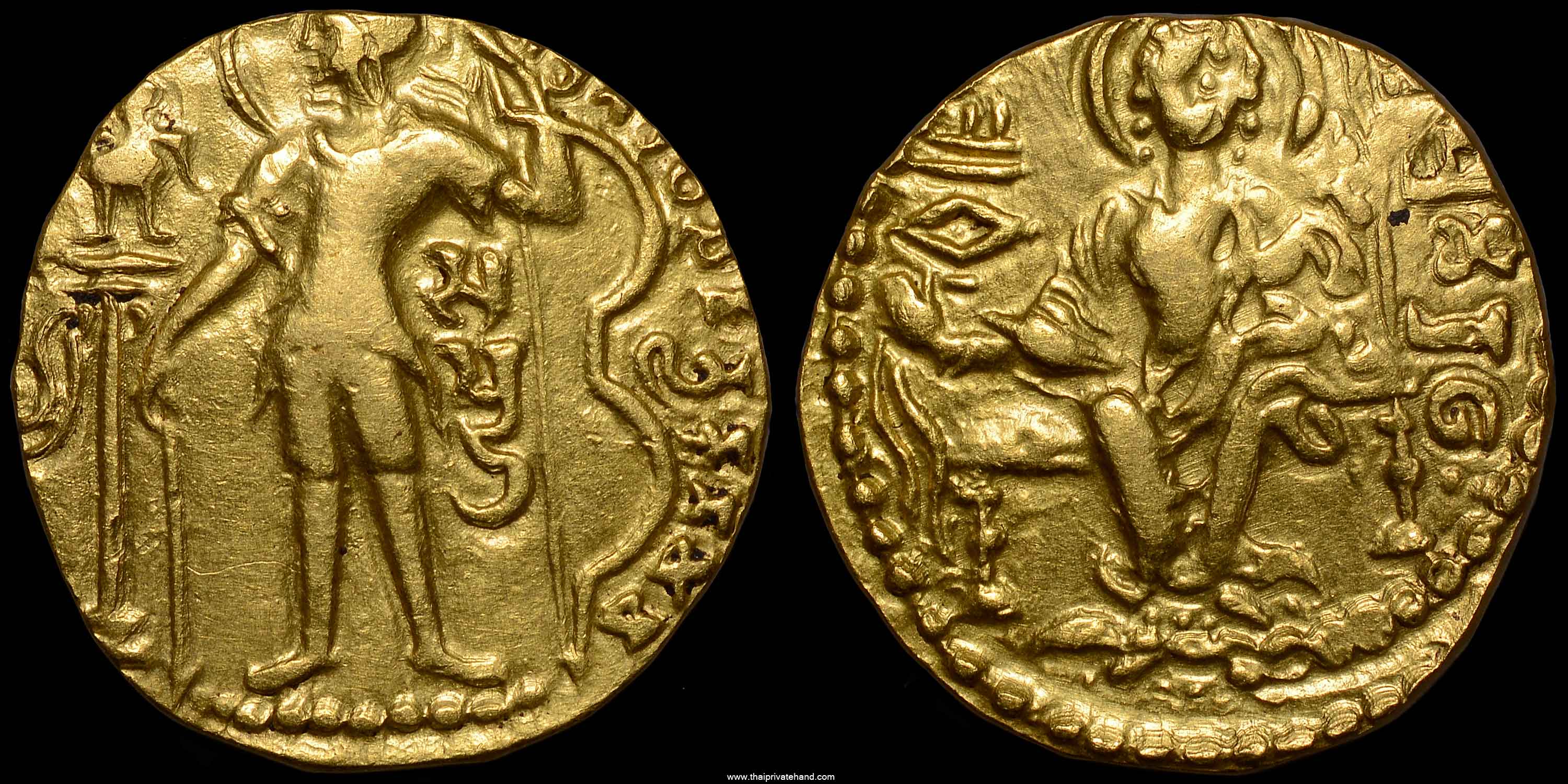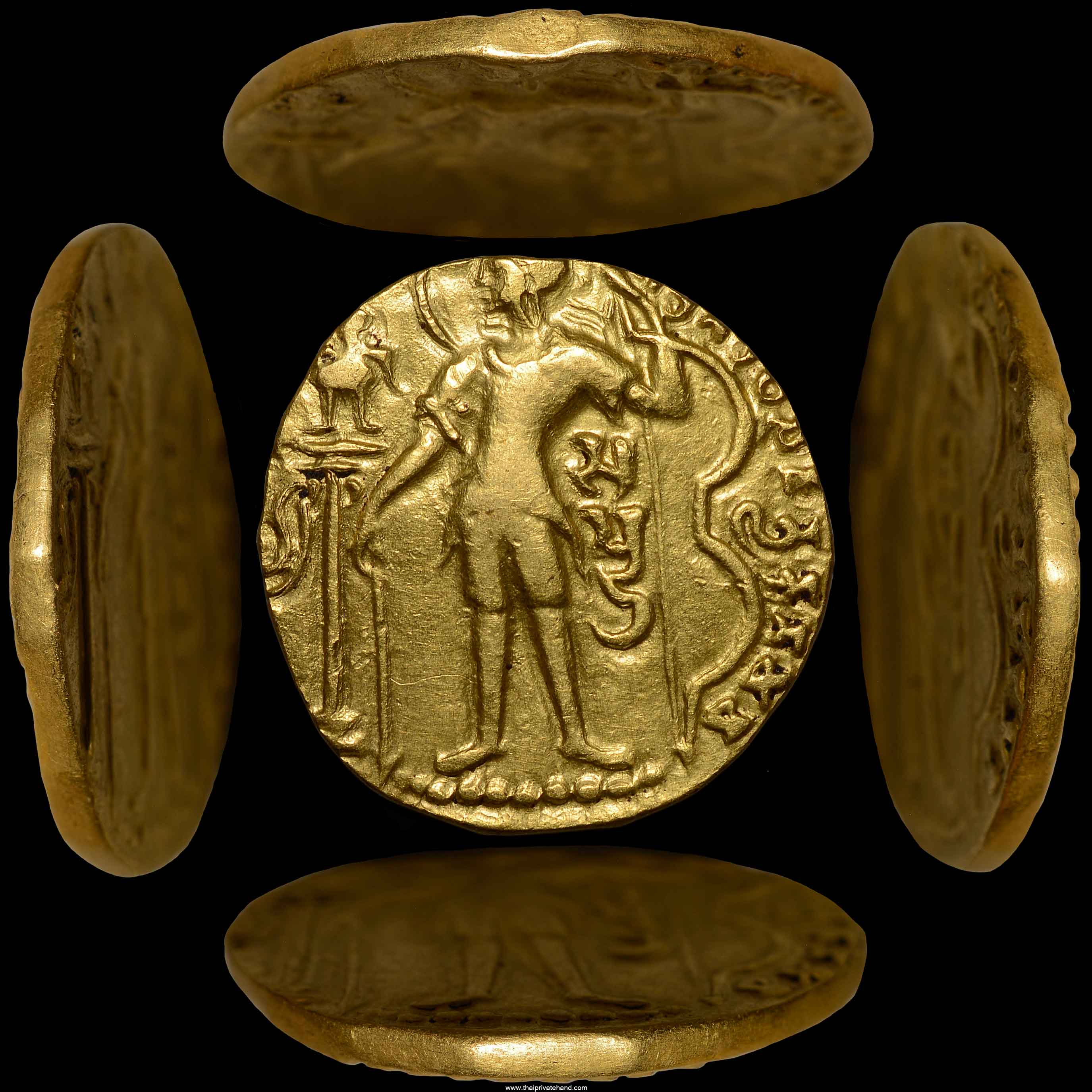 GUPT-06 Click on image for enlargement.




Indian Coins, Gupta. Samudragupta , 335-375 AD, Gold Dinar (7.75 grams; 19.55 mm.), die-axis 12 o'clock, archer type.

Obverse: Part of legend around APRATIRATHO VIJAYAKSHITIMSUCHARITAIRDIVAM JAYATI in Gupta-Bramhi script, having conquered the earth, the lord of the earth wins heaven by meritorious deeds. King with halo around head, standing facing, head left, wearing cap, decorated coat and trousers, ear rings and armlets. Resting his left arm through the top a bow and holds an arrow in right hand. Under kings left arm SAMUDRA in Gupta-Bramhi script. In left field is a Garuda standard with ribbons and a crescent above.

Reverse: APRATIRATHAH in Gupta-Bramhi script, the invincible. Goddess Lakshmi with halo around head, seated facing on a throne with a pillow with lathe carved legs, the throne does not have a back, wearing a loose robe, with a cornucopiae resting on left arm and diadem in right hand, a royal symbol (tamgha) in left field. Surround by a border of dots. Minor deposits.





The coin is die-identical with the specimen in the collection of the British Museum, London, England. (AN1221124001).

They are many variations in design, this rare type is genuine gold coin of the Imperial mints, solid gold not a filled metal electrotypes / reproductions.