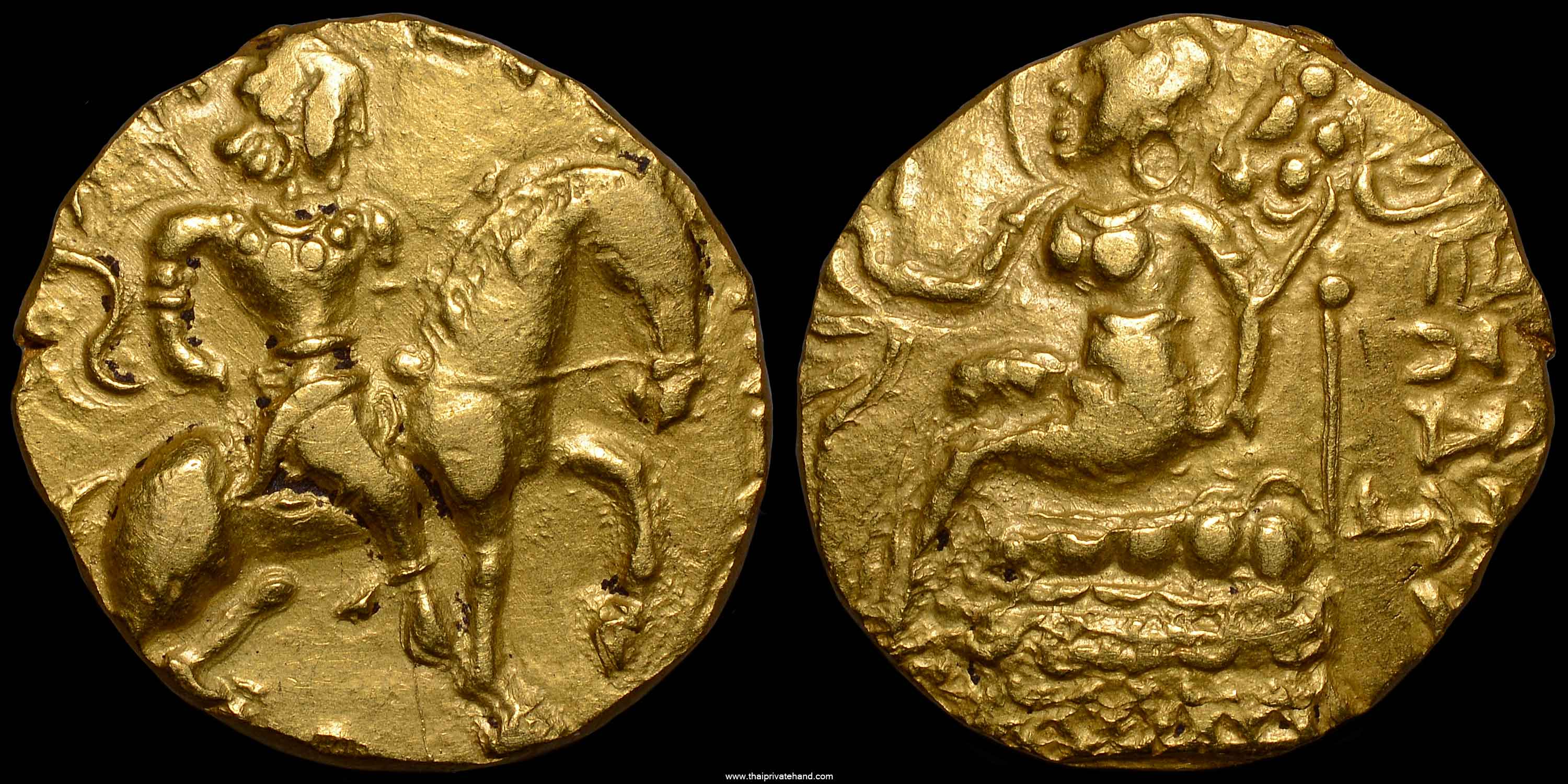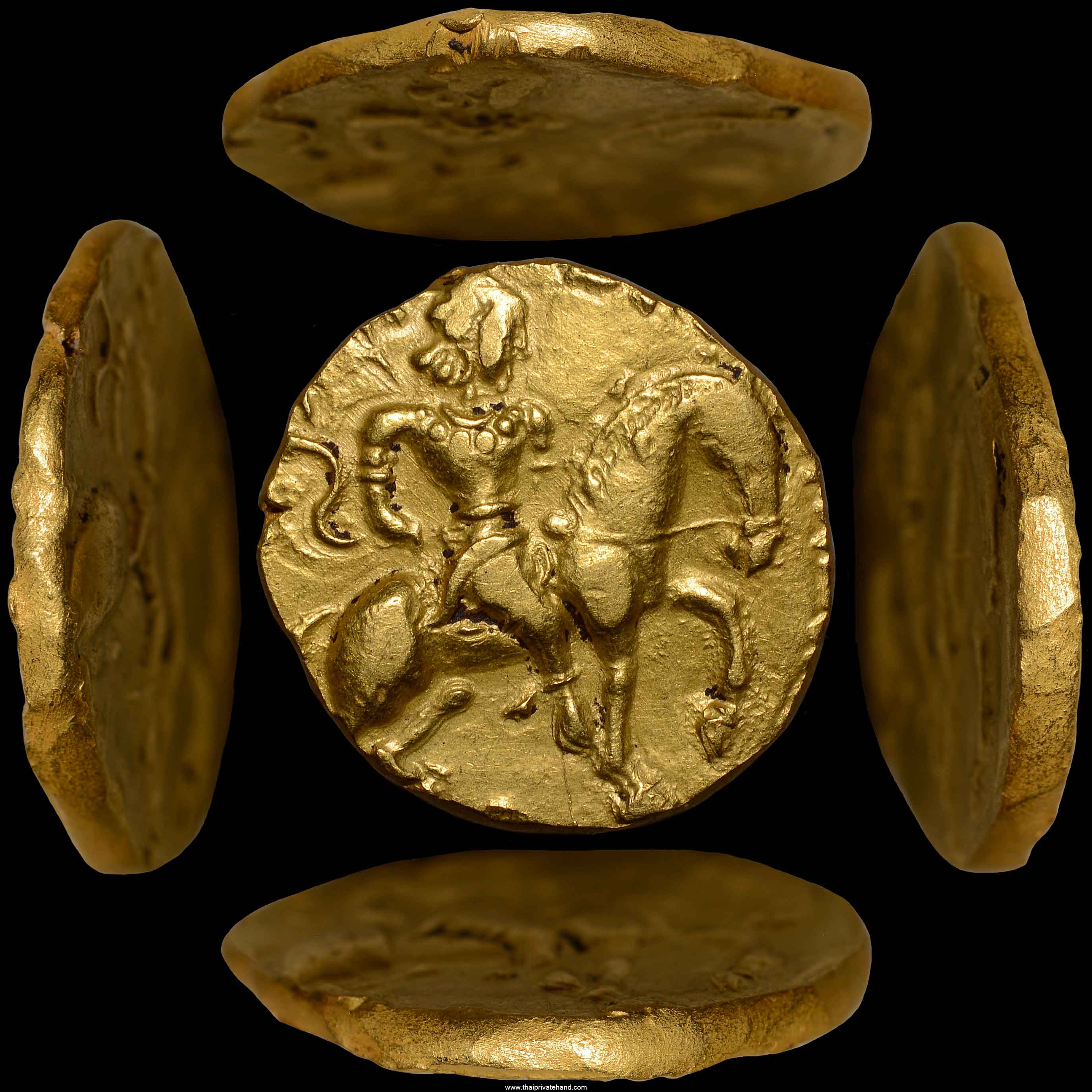 GUPT-10 Click on image for enlargement.




Indian Coins, Gupta. Chandragupta II , 375-414 AD, Gold Dinar (8.12 grams; 18.7 mm), die-axis 12 o'clock. Horseman type.

Obverse: Part of legend around PARAMABHAGVATA MAHARAJA SRICHANDRAH in Gupta-Bramhi script, the great devotee of Vishnu, the Emperor Chandragupta. King riding on high-stepping horse to right, wearing a waistcloth with long flowering sashes behind, jewellery.

Reverse: AJITA VIKRAMAH in Gupta-Bramhi script, he whose proven prowess is unsurpassed. Goddess Lakshmi with halo around head, facing left, wearing lower garments, shawl and jewellery, seated on wicker stool. Right hand outstretched, holding a fillet and left hand holding the stem of a lotus flower. Surrounded by a border of dots. Minor deposits.




They are many variations in design, this rare type is genuine gold coin of the Imperial mints, solid gold not a filled metal electrotypes / reproductions.