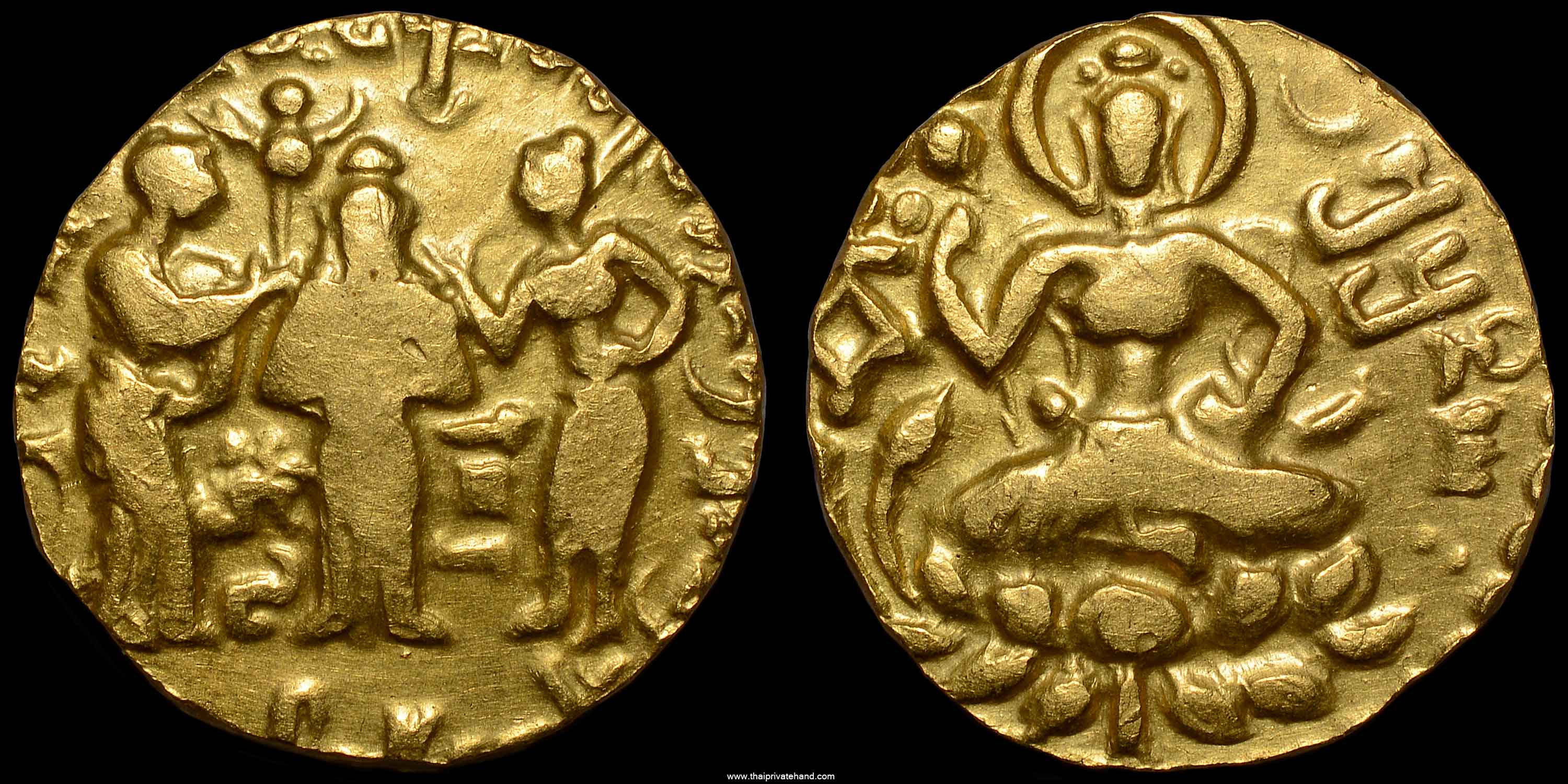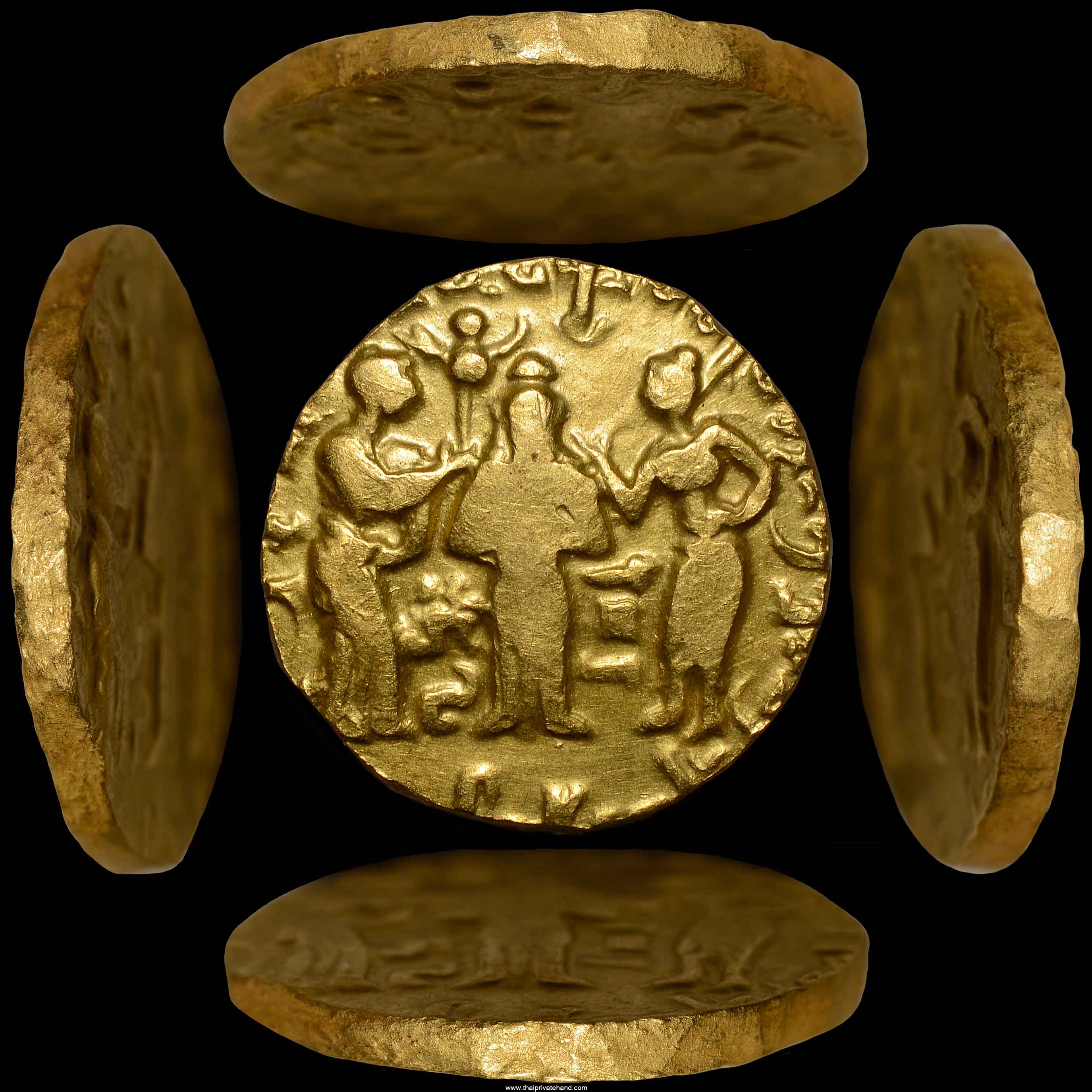 GUPT-20 Click on image fo enlargement.




Indian Coins, Gupta. Kumaragupta I , 415-455 AD, Gold Dinar 7.74 g. 16.6 mm. die-axis 11 o'clock.

Obverse: Part of legend around PRATAPA PAR ###...TA SRI#...TA...##KRA...#VI##...VIKRAYA ...##TATRATA...###NATA#TA## in Gupta-Bramhi script. King standing facing, wearing a long robe and jewelly. Left and right hand are held together at wast height , to the right of the king KUMARA and to the left GUPTA. The letter is on their side; the word Kumara is read from above, and the word Gupta from below. In right field a female figure stands facing left, right hand outstretched and left hand on hip. In left field a male figure stands facing right with right hand outstretched towards the king and left hand holding a shield in front of the torso. In left field, behind male figure, is a Garuda standard.

Rsverse: APRATIGHA in Gupta-Bramhi script, invincible. Goddess Lakshmi seated on lotus facing with halo around head, wearing lower garments, shawl and jewellery. Right hand is outstretched and holds a lotus, left hand rests on hip, a royal symbol (tamgha) in left field, in upper-right field a crescent.





The coin is die-identical with the specimen in the collection of the National Museum, New Delhi, India. (51.50/49).

This extremely rare type is genuine gold coin of the Imperial mints, solid gold not a filled metal electrotypes / reproductions.