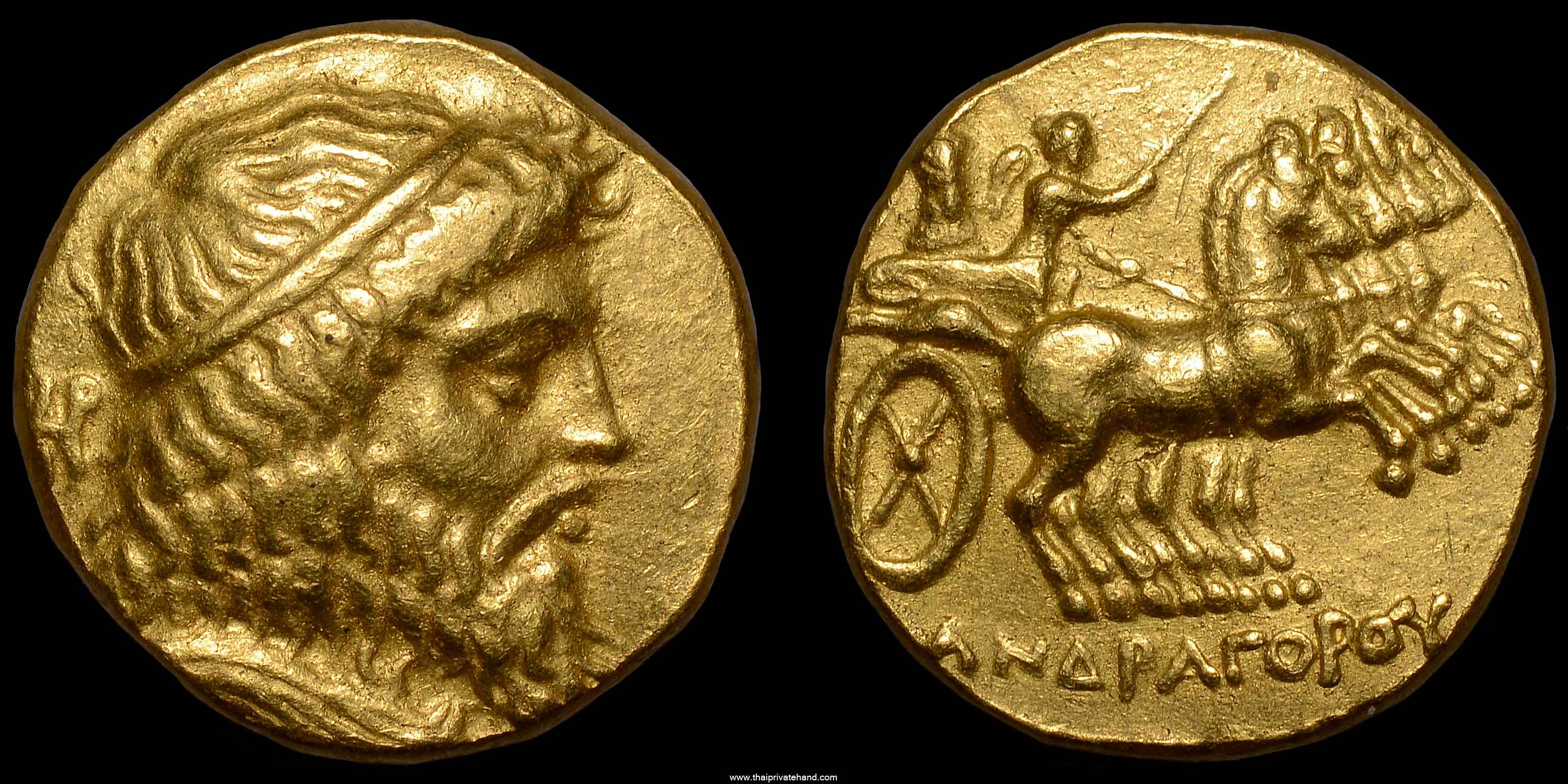 INDO-01 Click on image for enlargement.




Greek Coins; Persia. Andragoras, Seleucid satrap and self-proclaimed King of Parthia, 315 BC. Gold Stater (8.52 grams; 16.5 mm.), die-axis 6 o'clock.

Obverse: Bearded and draped bust of Andragoras (Zeus ?) right, wearing taenia, monogram IMP behind.

Reverse: Nike driving fast quadriga right, with bearded Andragoras standing in the chariot, wearing cuirass and satrapal tiara. Greek legen: ANΔPAΓOPOY Andragoras. Very fine.

The coin is die-identical with the specimen in the collection of the British Museum, London, England. (AN01436581001)

This extremely rare type is genuine gold coin of the Imperial mints, seldom found outside museum collections. If one does not find the die similarity, one should treat them with caution.