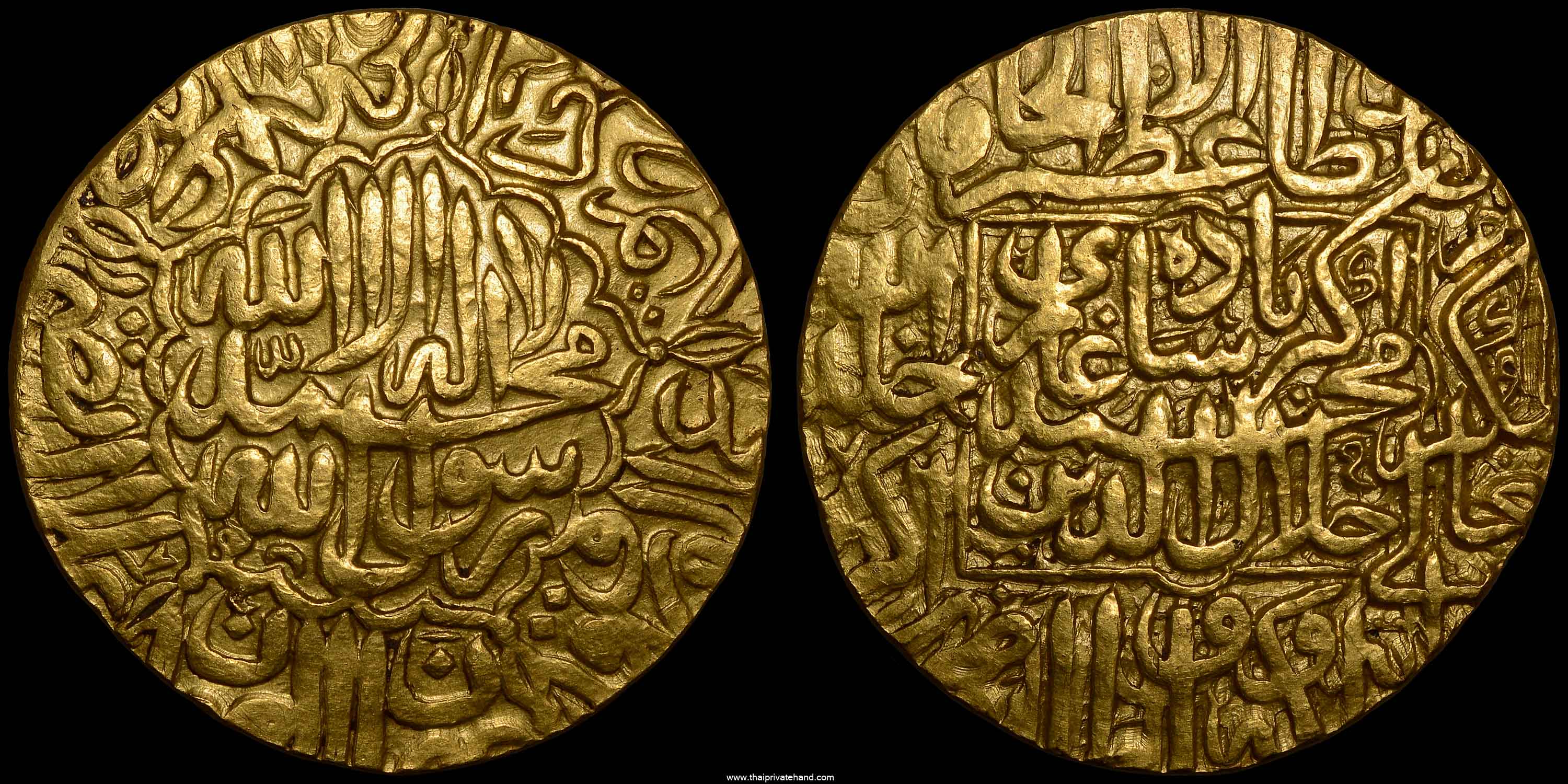 MUGH-01 Click on image for enlargement.




Indian Coins, Mughal. Jalaluddin Muhammad Akbar , 1556-1605 AD, Gold 5-Mohur (54.45 grams; 41 mm.), die-axis 12 o'clock.

Obverse: Persian legend, Kalima within wavy cinqfoil Caliph's names and epithets around.

Reverse: Persian legend; JALAL AL DIN MUHAMMAD AKBAR BADSHAH GAZI Akbar's name and titles within arched rectangle, AL SULTAN ALZARAM AL KHAQAN AL MUKARRAM KHALLAD ALLAH TALA MULKAHU WA SULTANATE. With date AH 972, Agra mint.

Probably the finest specimen known of this attractive.

The coin is die-identical with the specimen in the collection of the British Museum, London, England. (AN430823001)

This extremely rare type is genuine gold coin of the Imperial mints, seldom found outside museum collections. If one does not find the die similarity, one should treat them with caution.