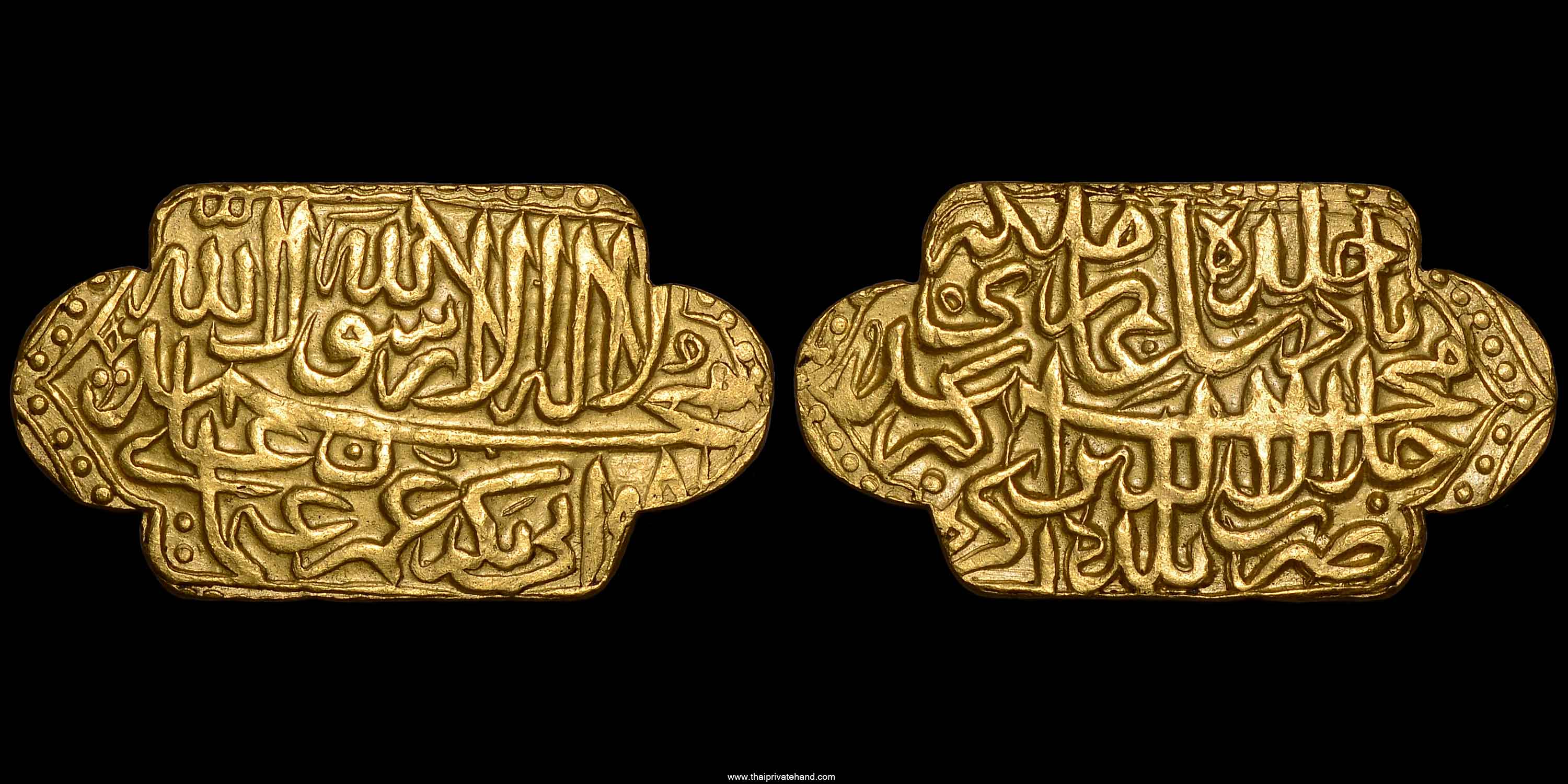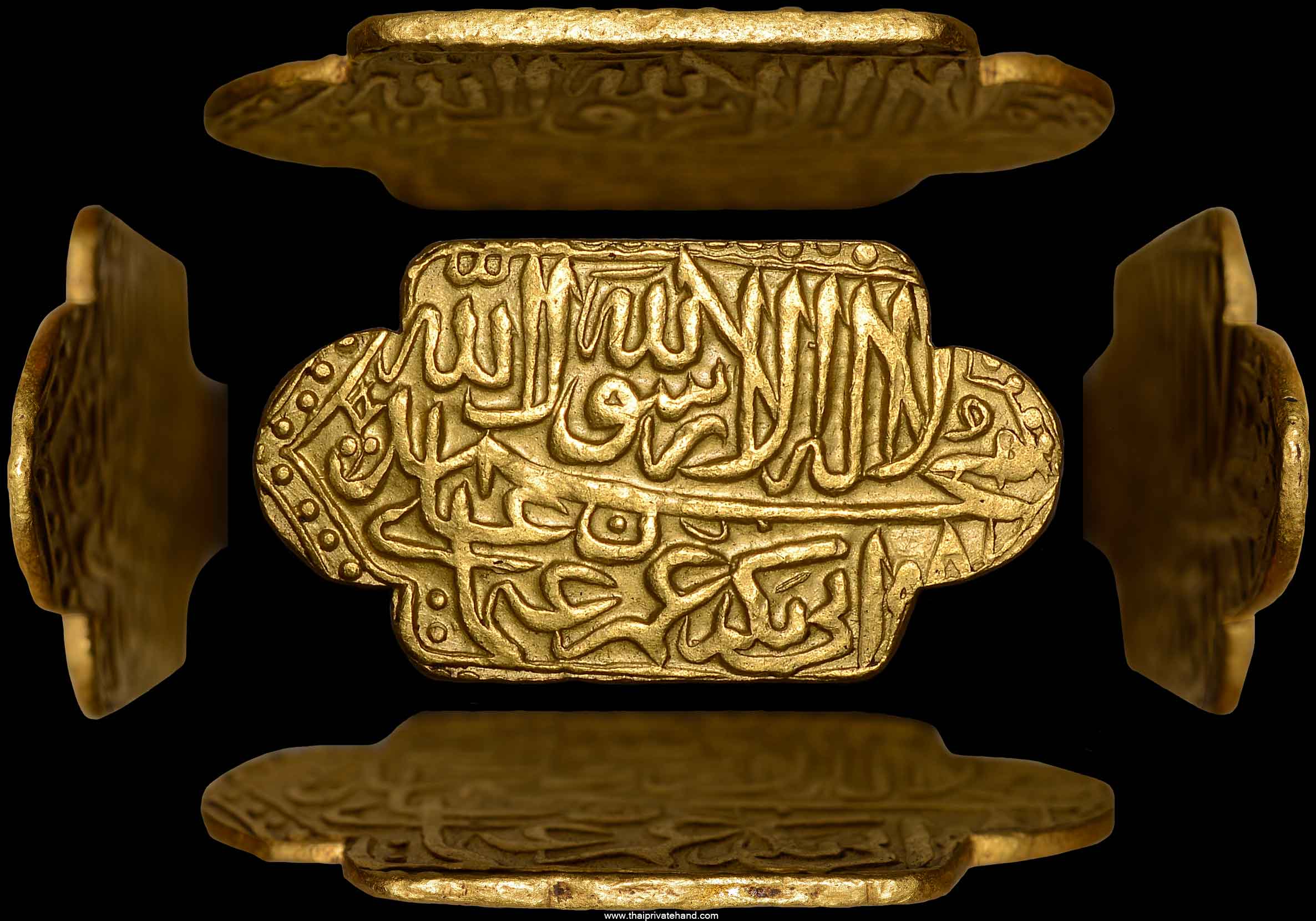 MUGH-02 Click on image for enlargement.




Indian Coins, Mughal. Jalaluddin Muhammad Akbar , 1556-1605 AD, Gold Mohur (11.12 grams; 32.9 x 18 mm.), die-axis 12 o'clock. Commemorative gold coin in Mehrabi shape. Oblong with scalloped corners.

Obverse: Persian legend, Kalima and the names of the Khalifas with date ABU BAKR UMAN ALI AH 981 within inner pellet border.

Reverse: Persian legend, Akbar's name and titles, Agra mint, KHALAD MULKAHU JALALUDDIN MUHAMMAD AKBAR BADSHAH GHAZI ZARB BALDAT AGRA within inner pellet border.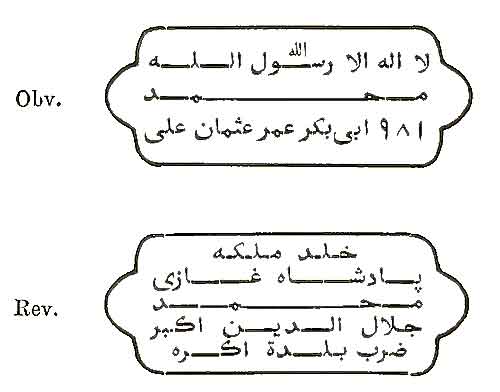 The coin is die-identical with the specimens in the collection of the American Numismatic Society, New York, U.S.A., (1924.149.1). Indian Museum, Calcutta, India.

This extremely rare coin is genuine gold coin of the Imperial mints, solid gold not a filled metal electrotypes / reproductions.

Akbar had issued some gold coins in Mehrabi (hexagonal with oblong upper and lower sides and the left and right sides of the shape of dome) shape also to commemorate some event. The Mehrabi refers to the shape of the flame on several of Akbar's gold coins, as well as the lozenge-shaped flan on the exceptionally rare Mohur of AH 981. It reflect the design of the typical mehrab on niche in the wall of a mosque that indicates the direction of prayer towards Mecca. The Mehrabi held an inportant place in the imagery of the Mughal court, and is specifically mentioned in the court chronicles Aine-akbari by the emperor's secretary Abu I-fadl "Allami".