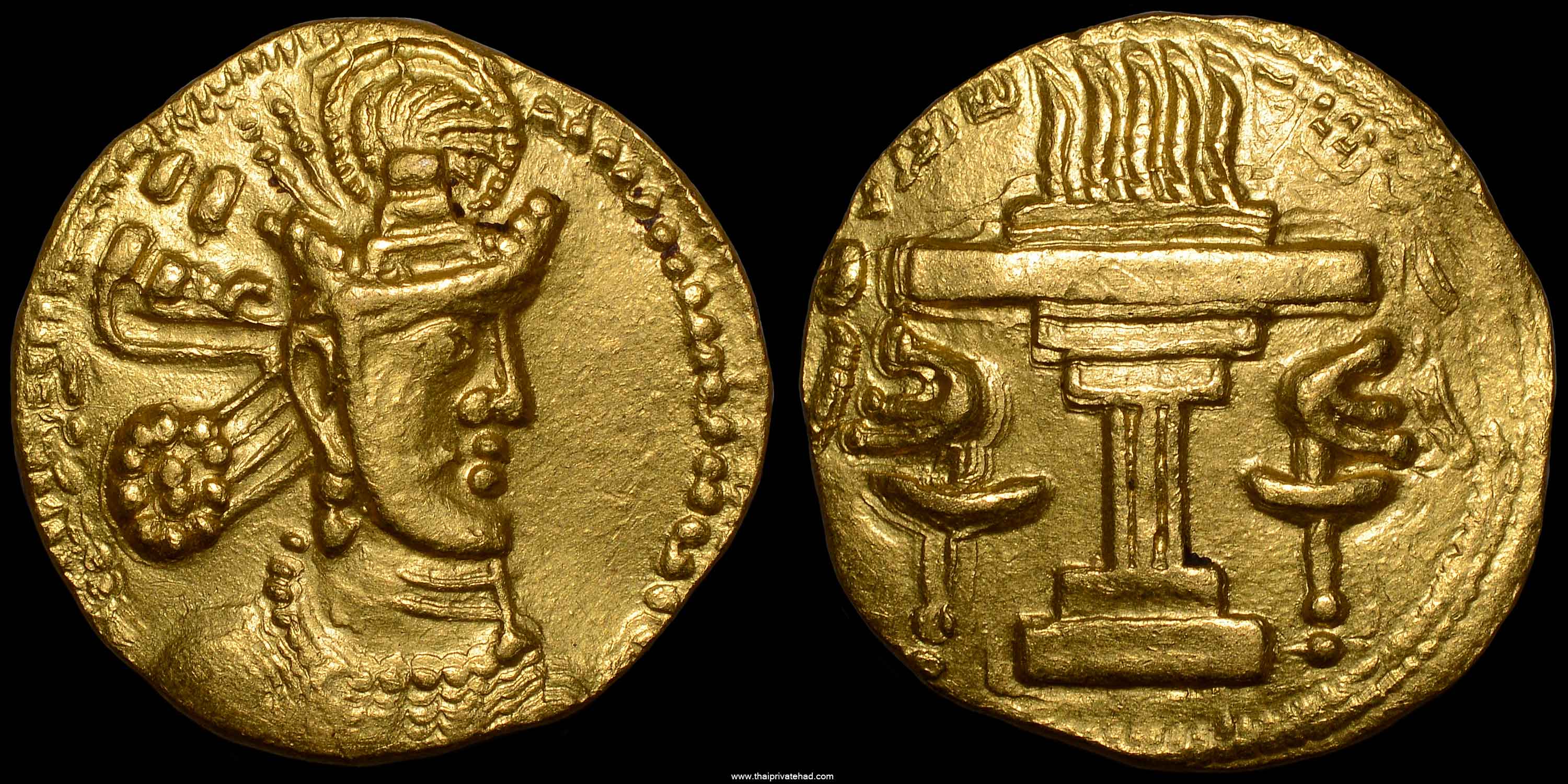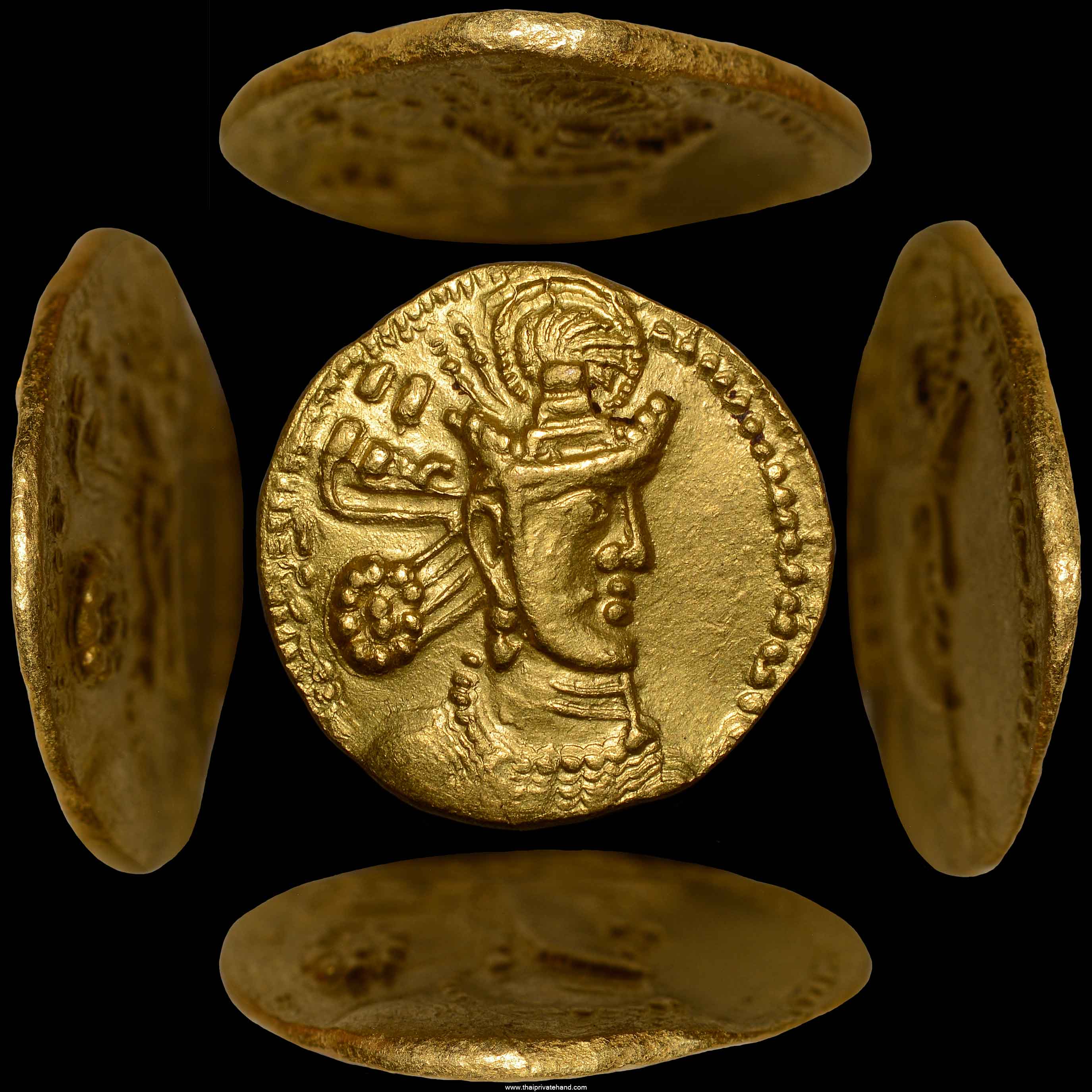 SASA-02 Click on image for enlargement.




Sasanian Coins; Iranian. Shapur II , 309-379 AD, Gold Dinar (7.38 grams; 19.6 mm.), die-axis 5 o'clock.

Obverse: Bust of Shapur II right, wearing triple-turret crown with diadem ties. Ties beard, large ball of hair. Pahlavi script MAZDISAN BAGI SHAHPUHARI MULKAN MALKA AIRAN The worshiper of Ahuramazda, the Divine Shapur, King of Kings of Iranian. Surrounded by a border of dots.

Reverse: Fire altar with fluted column, with ribbon garlanded throne on incense burners, diadem ties, Pahlavi script NURA ZI SHAHPUHARI Fire of Shapur. Surrounded by a border of dots. Minor deposits.

They are many variations in design, this rare type is genuine gold coin of the Imperial mints, solid gold not a filled metal electrotypes / reproductions.